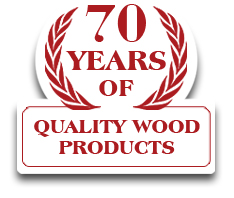 A Tradition of Quality and Service Since 1948
Four Generations of Experience in Logging Sawmilling and Planing
Lahaie Lumber is a fourth generation family business located in the community of Alban, Ontario.
Alban is in the heart of French River region, easily accessible only thirty minutes south of Sudbury. Our sawmill is 2 kilometers, and our planing yard only 5 kilometers from the junction of Highway 69 and Highway 64.
What started as primarily a white pine sawmill operation, has grown considerably over the years to include logging, planing and most recently has integrated state of the art moulding operations with the acquisition of a CNC SCM Superset NT Moulder.


We now offer a full range of products to supply commercial clients and residential customers for complete building construction, renovations, repairs, as well as custom milling and finishing services.
Even though we categorize ourselves as a White Pine operation, we carry quite a few other species of lumber including Red Pine, Hemlock, Spruce, Maple, Birch and Cedar.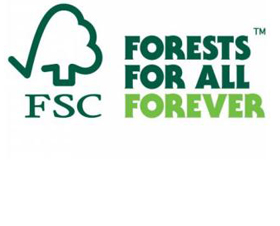 Lahaie Lumber is proud to be certified through the Rainforest Alliance showing our compliance with the rigorous standards of the Forest Stewardship Council (FSC).
Our certification recognizes that we always implement responsible forestry practices ensuring environmental, social and economic sustainability.
The FSC is the only forest certification system supported by groups such as the World Wildlife Fund Canada, Greenpeace, Sierra Club of Canada and the National Aboriginal Forestry Association.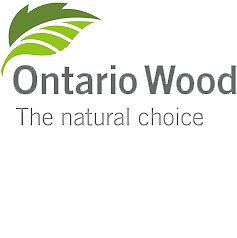 We believe Ontario Wood is the natural choice in balancing price, function, beauty, versatility and performance.
Whether your choice is made based on quality and price, whether itís about supporting local producers and local communities, whether itís about whatís best for the environment, or whether itís simply because you love the natural beauty of wood products ó Ontario Wood can meet your needs.
Below is a brief look back at the history of Lahaie Lumber.

1948
Hormidas Lahaie establishes a sawmill on Delamere Rd., only a few kilometers from where the sawmill stands today.
1951
The sawmill is moved to the location it stands today, directly on the edge of the Murdock River for a breathtaking view just outside of Alban.
1958
Hormidas son, Allan Lahaie takes over the sawmill.
1961
The company expands into other small industries while keeping the sawmill running strong. These included, planing lumber, a small harvesting operation and weaving baskets.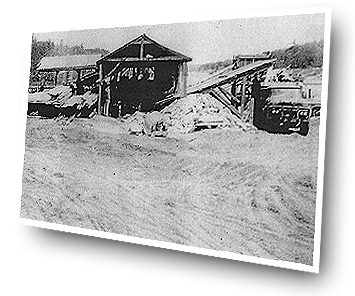 1972
Leo Lahaie takes over from his father Allan.
1974
Leo incorporates the company and it officially becomes Lahaie Lumber Limited.
1979
Company begins dealing with large wholesale customers and shipping product across the border as the white pine market started to ignite into the early 1980's.
1981
Leo expands the harvesting operation and invests in new technology and upgrades logging machinery and trucking methods.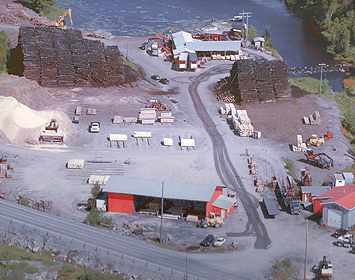 1996
The current owner, Mike Lahaie takes over from his father Leo.
2003
Increasing population and growth of surrounding areas creates a strong demand for retail lumber sales. This demand helps to solidify the Lahaie Lumber brand in the area.
2005
Demand increases and the sawmill begins running at full capacity with two shifts for first time in the company history.
2008
Lahaie Lumber becomes certified through the Rainforest Alliance showing it's compliance with the rigorous standards of the Forest Stewardship Council (FSC).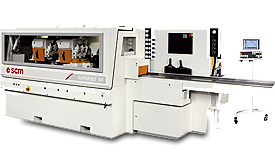 2012
The company invests in a dry kiln and a state of the art SCM moulder at their second site allowing them to begin producing the highest quality dressed products.
2013
Lahaie Lumber presently operates an established logging operation, a sawmill plant, a CNC moulder and dry kiln yard maintaining strong wholesale and retail sales.
Click here
for a quote or to contact us for more information.