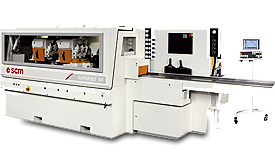 Patterns and Profiles
High Quality CNC Moulded Patterns and Designs
Our state of the art SCM Superset NT Moulder allows us to dress our lumber, and create a variety of trim and moulding designs of extremely high quality and precision.
All patterns listed below are available in all species of lumber we mill.
White Pine is available year round, though some wood species are only stocked seasonally.

Please contact us for availability. Click on our Facebook link for pictures of projects with these beautiful profiles.
* Click on the images below for product details.

Click here
for a quote or to contact us for more information.